Description
This is every Baba Nyonya's favourite dish! It is a very simple dish yet incredibly packed with flavours. Perfect with fried fish, this paste is the ultimate match as the flavours give you a kick of spicy fragrance.
For the vegan option, this pairs well with fried tempeh/brinjal/tofu!

If you're afraid of it being spicy, don't let the colour fool you! It's not spicy, worry not.

Spicy Nyonya Level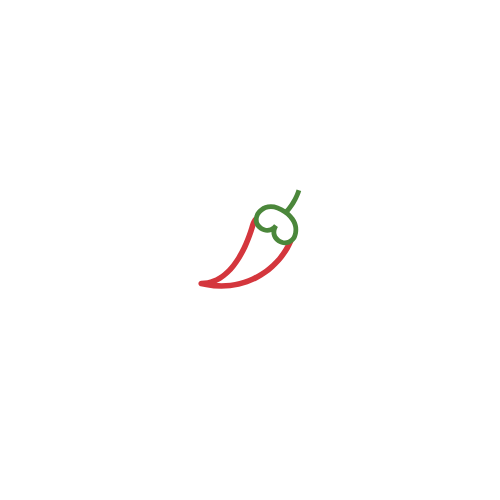 To Add
1 Medium-sized fish (250-300g)
The best type of fishes for this are Mackarel, Pomfret, Threadfin, and Snapper.
Vegan-friendly Version:
Swap the fish with 1 packet of 250g tempeh.
Cooking Instructions
Amount: 100g pastes
Cooking Time: 10 minutes
Serves: 4 servings
Step 1:
Fry fish/tempeh till golden brown.
Step 2:
Heat up Agak Agak Nyonya Cili Garam Paste in a wok.
Step 3:
Add fried fish/tempeh into wok, coating the fried fish/tempeh well with the paste.
Step 4:
Be Nyonya-fied!
Ingredients
Chilli, Garlic, Palm Oil, Candlenut, Kaffir Leaves, Sugar, Salt and contains Monosodium L-glutamate as permitted flavour enhancer
Shelf Life
Non-refrigerated : 1 year
Refrigerate after opening
Net Weight
100g