Description
This is not the usual Satay peanut sauce you usually have. There is nothing peanuty in this! You may also know this as Sambal Buah Keras (Candlenut Sambal).
This is another Peranakan dish that you do not usually hear of unless you grew up in a Peranakan household. In this dish, pieces of chicken are stewed till tender in a spicy and aromatic sauce.
Spicy Nyonya Level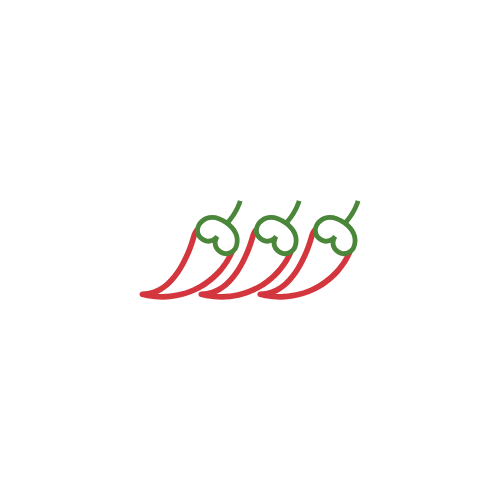 To Add
500g Chicken - deboned, chopped into bite-sized pieces

100ml Water
Cooking Instructions
Amount: 100g pastes
Cooking Time: 15-20 minutes
Serves: 4 servings
Step 1:
Stir fry Agak Agak Nyonya Sambal Satay Paste with chicken for 5 minutes or till fragrant.
Step 2:
Add 100ml water, let it simmer for 15 minutes on medium heat, stirring occasionally. If you prefer for it to be dryer, let it simmer longer till the gravy evaporates to your liking. Add salt/sugar to taste.
Step 3:
Be Nyonya-fied!
How to Eat
Like the Pongteh dish, this dish tastes even better if you let it sit for a short while in the pot, letting the chicken absorb all the goodness of the gravy.
Ingredients
Onions, Palm Oil, Dried Chilli, Sugar, Salt, Garlic, Candlenut, Dried Shrimp Paste, Kaffir Leaves and contains Monosodium L-glutamate as permitted flavour enhancer
Shelf Life
Non-refrigerated : 1 year
Refrigerate after opening
Net Weight
100g